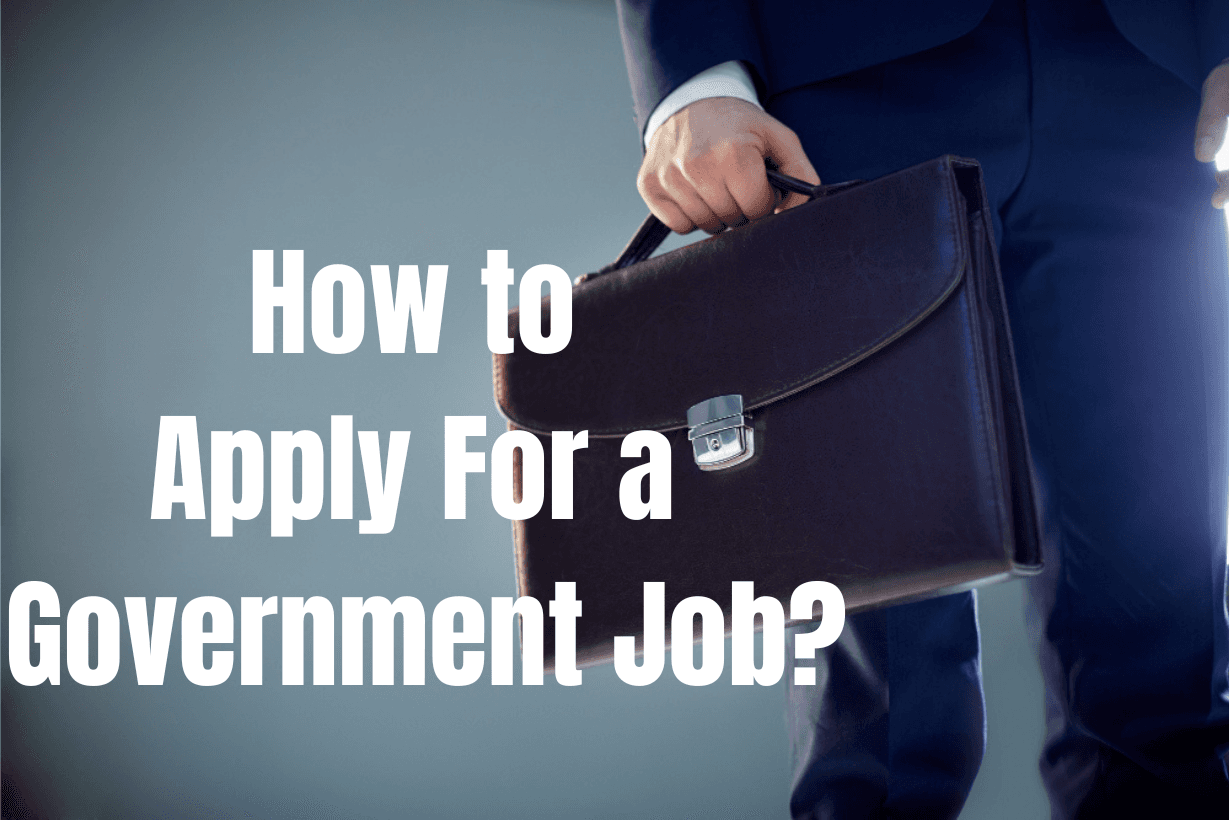 In todays competitive job market, securing a government job is often perceived as a stable and rewarding career choice. Government jobs offer a sense of job security, attractive benefits, and a chance to serve the community. However, the application process and selection criteria for government positions can be rigorous and demanding. This comprehensive guide will walk you through the essential steps and strategies to increase your chances of successfully landing a government job.
Tips to Apply for a Government Job?
Research and Identify Govt Job Opportunities
The first step in your journey to a government job is to identify the specific sector or department you are interested in. Governments offer diverse job opportunities in sectors like administration, healthcare, education, law enforcement, engineering, and more. Research different government agencies, their functions, and the positions they offer. This will help you align your skills and interests with the right opportunities.
Qualifications and Eligibility for Govt Job Opportunities
Government jobs often come with specific educational and experience requirements. Carefully read the job descriptions and eligibility criteria for the positions youre interested in. Ensure that you meet these requirements before applying. If you fall short in certain areas, consider pursuing relevant education or gaining the necessary experience through internships or entry-level positions.
Prepare a Strong Resume and Cover Letter
Craft a well-structured resume that highlights your skills, qualifications, and relevant work experience. Tailor your resume to match the specific job requirements of each position you apply for. Along with the resume, a compelling cover letter is essential. Your cover letter should succinctly convey your enthusiasm for the role and explain how your skills align with the jobs demands.
Keep an Eye on Govt Job Listings
Government job vacancies are often posted on official government websites, job boards, and newspapers. Create alerts and subscribe to newsletters to stay updated about new job openings. Regularly check the websites of federal, state, and local governments, as well as specialized job portals dedicated to government employment.
Apply and Follow Instructions of Govt Job Opportunities
When you find a suitable job opening, carefully review the application instructions provided. Government job applications may require specific documents, such as transcripts, certifications, and references. Ensure that you provide all the requested information accurately and within the stipulated deadline.
Prepare for Examinations and Tests
Many government jobs require applicants to undergo various assessments, including written tests, skill evaluations, and interviews. Some positions might have competitive exams that assess your knowledge in relevant fields. Study and prepare thoroughly for these assessments. There are often study materials available, and joining preparatory courses can also be beneficial.
Networking and References
Building a network within the government sector can provide valuable insights and connections. Attend job fairs, workshops, and seminars related to your desired field. Engage with professionals already working in government positions, and dont hesitate to ask for advice or informational interviews. Strong references from individuals who can vouch for your skills and work ethic can significantly enhance your application.
Stay Persistent and Patient
The government hiring process can be lengthy due to the number of applicants and the thorough evaluation process. Its important to remain patient and continue applying to suitable positions. Rejections are a part of the process, but each application and interview experience will contribute to your growth and understanding of the process.
Securing a government job requires dedication, preparation, and perseverance. The journey might be challenging, but the rewards, such as job stability, benefits, and the opportunity to make a meaningful impact, are well worth the effort. By researching opportunities, meeting eligibility criteria, crafting strong applications, preparing for assessments, networking, and maintaining persistence, you can increase your chances of successfully landing a government job that aligns with your career aspirations.
Top Government Sectors for Freshers: Exploring the Ideal Choices
There are several government sectors that offer promising opportunities for freshers. The choice of the best sector depends on your educational background, skills, interests, and career goals. Here are some government sectors that are generally considered favourable for freshers:
Public Sector Undertakings (PSUs):
PSUs are government-owned corporations that operate in various industries such as oil, energy, telecommunications, and finance. They often recruit engineering, management, finance, and IT graduates. Some well-known PSUs include Oil and Natural Gas Corporation (ONGC), Bharat Heavy Electricals Limited (BHEL), and Steel Authority of India Limited (SAIL).
Read Also:
Top 10 Essential Questions & Answers for Sales and Business Development Roles
Top 20 Diverse Careers in Marketing Communications: Exploring Roles, Responsibilities, and Salaries
Banking and Financial Services:
Public sector banks like State Bank of India (SBI) and regional rural banks offer opportunities for graduates in disciplines like finance, economics, and commerce. Entry-level positions such as Probationary Officer (PO) and Clerk are common roles that freshers can aim for.
Civil Services:
One of the most prestigious and sought-after sectors, civil services encompass a wide range of administrative, executive, and managerial positions at various levels of government. The Indian Administrative Service (IAS), Indian Police Service (IPS), and Indian Revenue Service (IRS) are some of the prominent services under this category.
Railways:
The Indian Railways is one of the largest employers in the country. It offers opportunities for freshers in fields like engineering, management, operations, and more. Positions range from technical roles to administrative positions.
Defence Services:
For those interested in serving the nation, defence services like the Indian Army, Navy, and Air Force provide a platform to pursue a challenging and rewarding career. Freshers can join through various entry schemes for officers and soldiers.
Healthcare and Medical Services:
Government hospitals, health departments, and research institutions offer opportunities for medical and healthcare graduates. Positions include medical officers, nurses, pharmacists, and lab technicians.
Education and Teaching:
Government schools, colleges, and universities hire teachers and professors for various subjects. Teaching positions can be fulfilling for those passionate about education and imparting knowledge.
Public Service Commissions:
State and central public service commissions conduct recruitment exams for various government jobs. These exams cover a wide range of sectors, including administrative, police, revenue, and more.
Central Armed Police Forces (CAPF):
CAPFs such as the Border Security Force (BSF), Central Reserve Police Force (CRPF), and Sashastra Seema Bal (SSB) offer opportunities for young individuals to join as Assistant Commandants or Sub-Inspectors.
Municipal Corporations:
Urban local bodies and municipal corporations offer opportunities in areas like urban planning, sanitation, engineering, and administration.
When considering the best government sector for freshers, its important to assess your skills, educational background, interests, and long-term career goals. Researching job profiles, growth prospects, and required qualifications will help you make an informed decision. Additionally, keeping an eye on government job portals, official websites, and newspapers will help you stay updated on the latest job openings and recruitment processes.
Create Your Free Job Alert