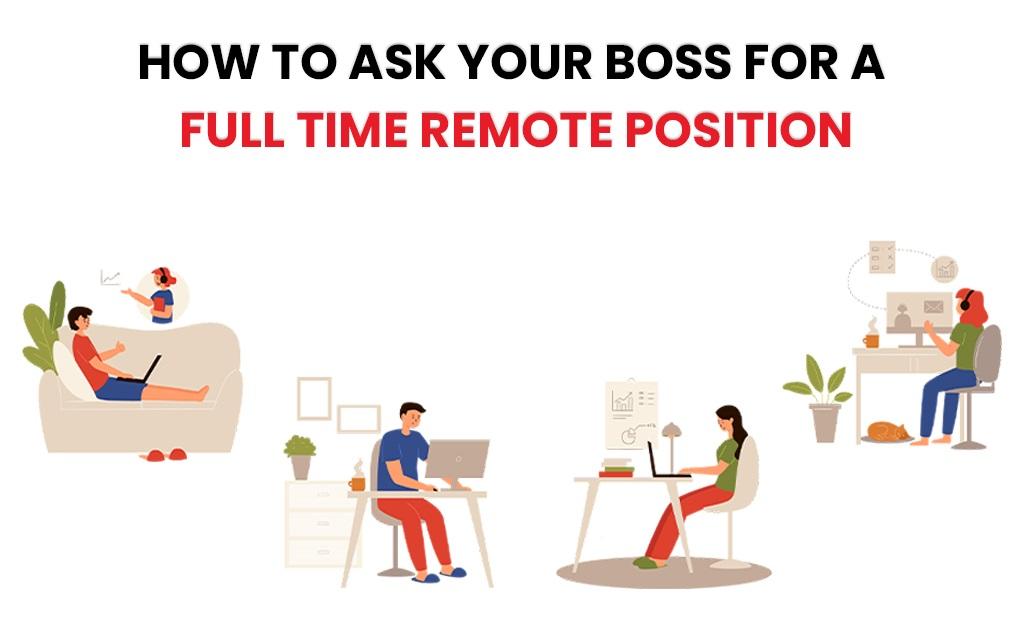 In this blog we will cover:
How to ask your boss for a full-time remote position
Key points to cover in a full-time position proposal
Conclusion
FAQs
Pandemic has drastically changed the entire work culture worldwide. This change has also introduced work from home position as a new normal for professionals. The rise of full-time remote position helped many people to manage work-life balance with more ease. As it is trending worldwide now, many people might be interested to switch to WFH positions permanently keeping the career growth intact. Despite getting into the trends, a full-time position of WFH is not an easy chance to get.

Evaluate all initial requirements- List everything which will be required before asking for a full time position. Try to create a proper proposal and mention everything in that, especially how you will manage your responsibilities, and you can be available for all the required team efforts. Apart from that, it is also important to check the equipment requirements that will be needed for flawless performance. Such a professional approach will display the amount of seriousness in your request.

Key points to cover in a full time position proposal- There are several important points that have to be considered to create an impactful proposal.

• Mention the reason- Mention the reason why you need to avail a remote position. This reason will play a major role in decision-making. So make sure you are presenting a valid reason.

• Highlight performance- Proving your track record is also equally important. Analyze your performance before reaching out to your manager and HR. Make sure you have valid points to show that you are delivering well as per the team requirements and that you are capable to perform the same from a remote location as well.

• Productivity assurance- This is the prime requirement of every organization, compromising productivity can risk your job. So it is necessary to provide productivity assurance, like how you will manage your tasks and how you will be able to perform every given task. Secondly, you can also submit daily or weekly work reports to your reporting manager to ensure the quality and quantity.

• Discuss your duties- Share all the details regarding your plan to let your manager understand how you will manage your duties. One of the key duties of an employee is to coordinate well with other team members. Hence, you are required to provide a detailed plan of how you will communicate for smooth functioning.

These are a few important points to remember while creating a proposal for WFH which is a more effective way than just writing a simple work from home request email.

Highlight benefits- Convincing the manager is the only way employees can get remote full time jobs, and it can only be done if you can make him understand how it can be beneficial for the company. For that, if you are planning to approach the higher management, make sure you have pointed out at least 3-4 well researched and technically sounding points for the benefit of the company.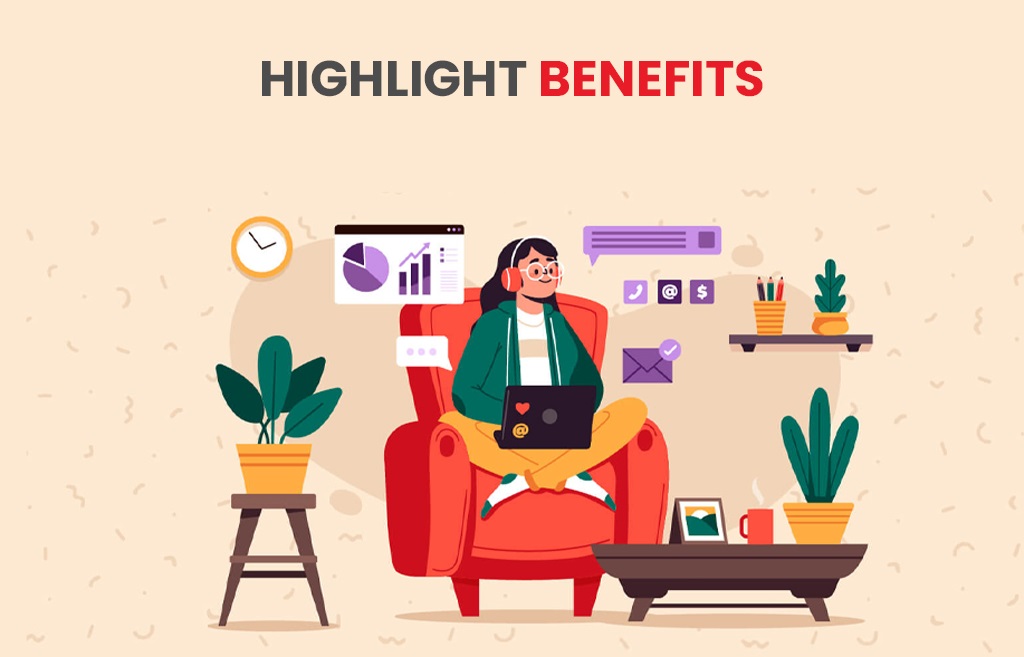 Suggest a trial period- If your organization is disinclined toward a full time employment contract, you can suggest them to organize a trial period for the same. In this trial period, they can monitor your performance before making a final decision. During this period you can remotely work for alternate days or decided weeks. After agreeing on this, discuss with your manager to understand the requirements and duties to perform well during the trial period.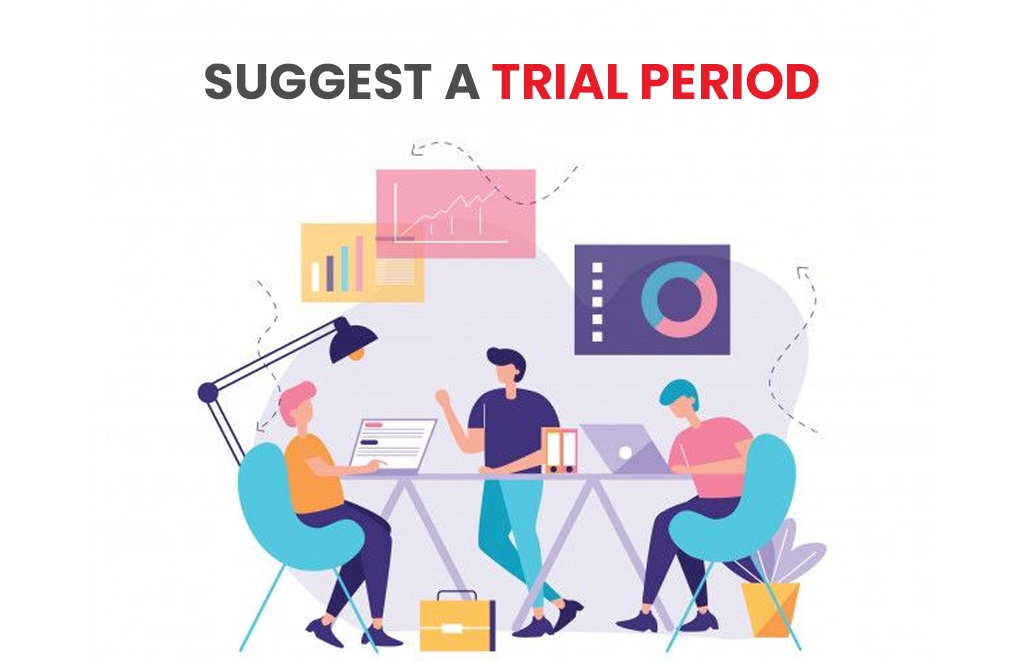 Respect their decision- There is a possibility of your idea getting declined, or they might ask for a little time to come up with a final decision. In this scenario, respect their decision and do not rush into anything. You might end up losing your job if you keep pushing it, so it is always better to take a step back and try to manage your personal and professional duties altogether. You may also look for any other opportunity where they can offer you the full time WFH, or you can only hope that your current employer might think again about your proposal.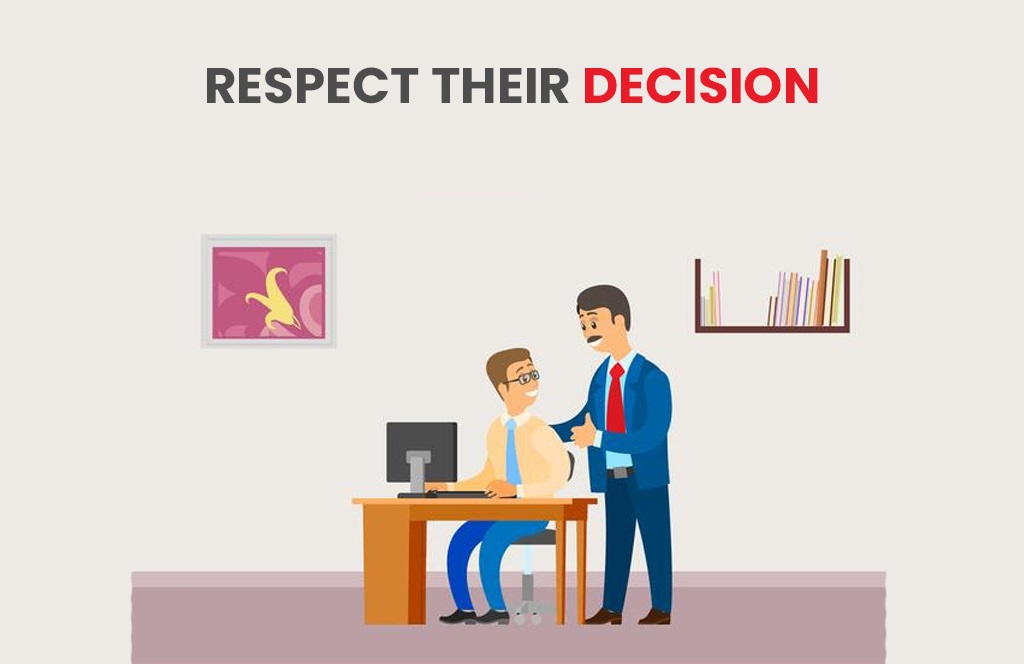 Prove yourself: After the approval of your proposed work plan, put all the effort to prove yourself as one of the finest remote resources. For obvious reasons, your employer will monitor your progress more closely, so be prepared for all the challenges and communicate well to deliver your efforts timely.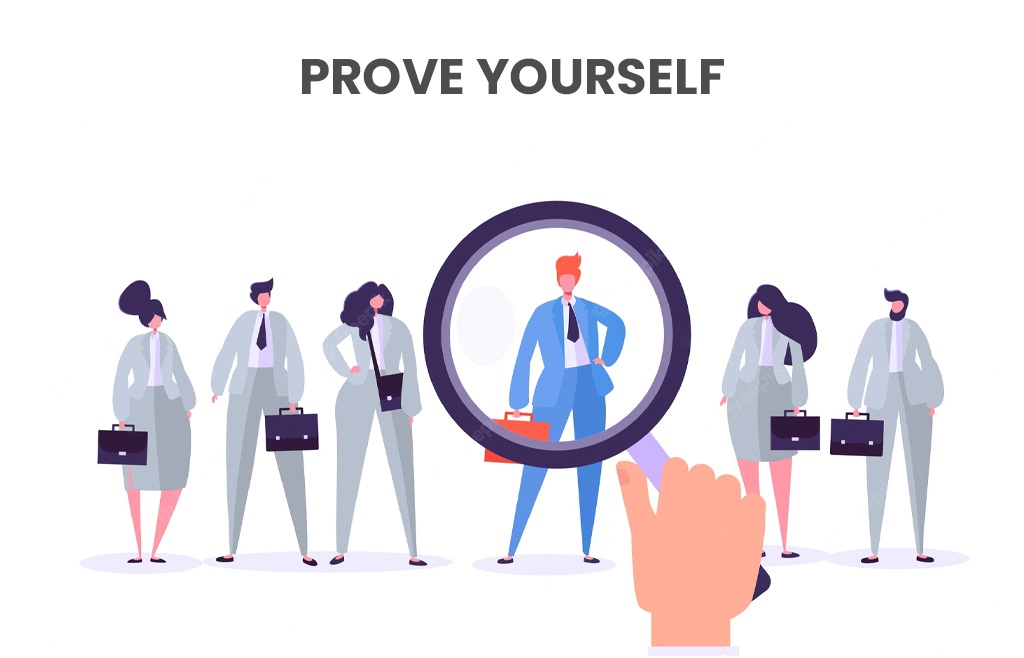 Conclusion

Overall it totally depends on the policies of your current company. Many companies are practicing hybrid work culture, and some of them are providing WFH opportunities as well. At the end of the day, every organization needs progress. If they can encash your skills by allowing you to work from home, they will always accept your ideas.

FAQs

Q: How to ask to work remotely from another state?

A: You can find many companies from different job portals which offer remote jobs. Since you are applying from a different state, you can also ask companies if they can offer you a full time remote position. If your skills can fulfill their requirement, they might consider you as a special case.

Q: How to ask for remote work in an interview?

A: If working from home is your top priority, you can politely ask the interviewer for it. This way you can save a lot of time for everyone.

Q: How to convince a hiring manager to let you work remotely?

A: You can tell them how you can manage your work remotely. Sharing advantages of managing everything from home and other benefits can be the best possible way to convince the hiring manager.

Q: I have joined recently, but because of relocation I want to switch my current job to a remote position. Is it possible?

A: Being a new joinee, It will be tough to switch to a remote position. Because usually, they monitor performances before taking any such call.
Create Your Free Job Alert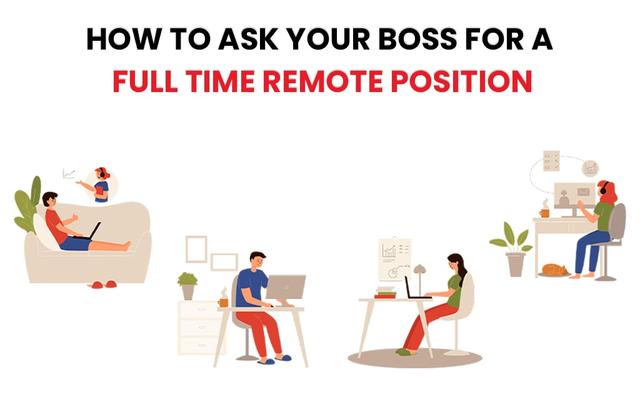 In this blog we will cover: How to ask your boss for a full-time remote position Key points to cover in a full-time position proposal Conclusion FAQs Pandemic has drastically changed the entire work culture worldwide. This change has also intr...Read More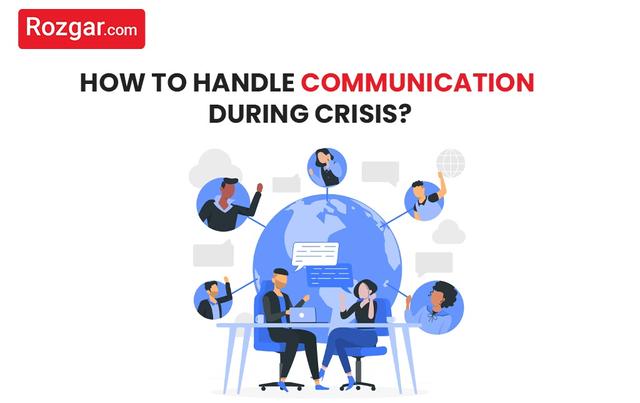 In this blog we will cover: Important Points for Communicating with Employees During a Crisis Tips: Cultivate the Five "C" for an Effective Communication for Leaders Conclusion FAQs What is that one thing that successful brands have in common?...Read More