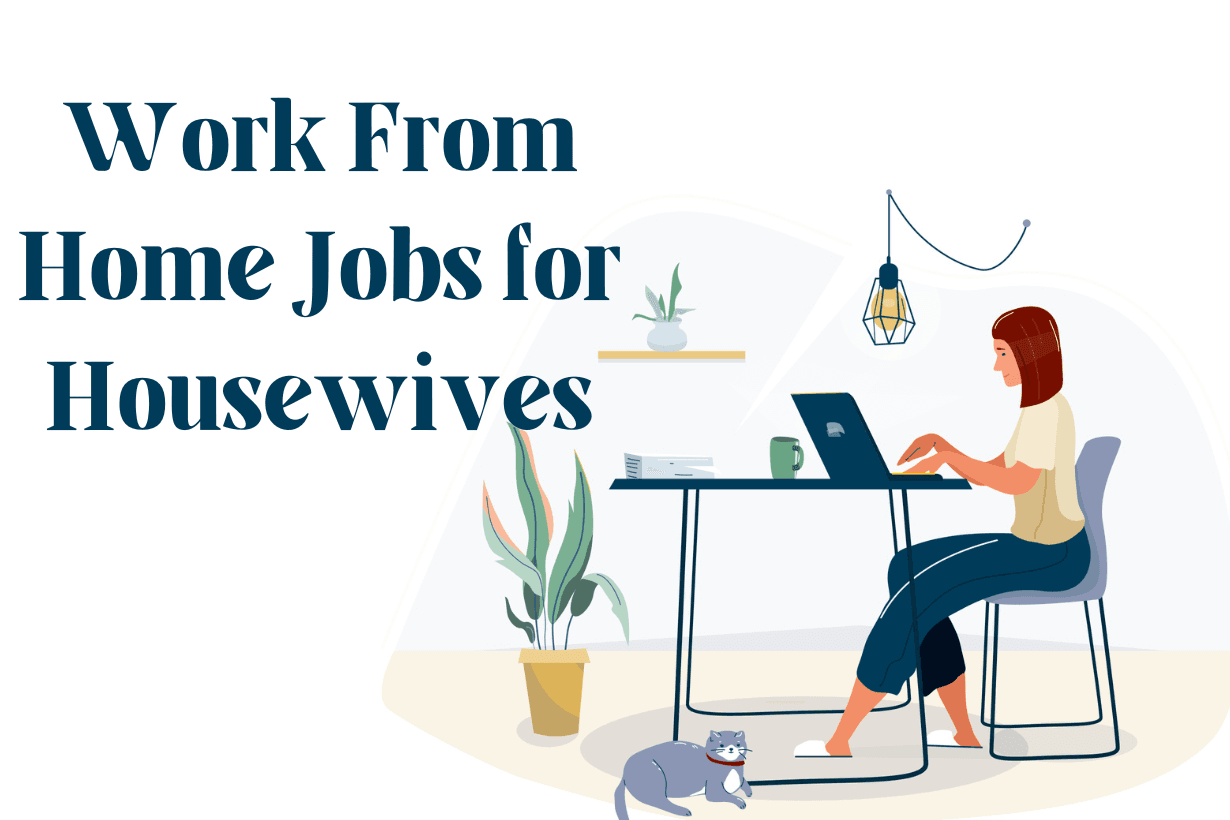 The concept of work has evolved beyond traditional office spaces, opening up a world of opportunities for individuals seeking flexibility and financial independence. Housewives, in particular, are harnessing the power of Work From work-from-home jobs for Housewives to balance their household responsibilities with fulfilling professional endeavors. This blog delves into the top 10 work-from-home jobs for housewives that they can pursue without any upfront investment, empowering them to contribute to their familys income while maintaining their vital roles at home.
Virtual Assistance Work From Home Jobs for Housewives
Virtual assistants provide administrative and organisational support to businesses and entrepreneurs remotely. Tasks can include managing emails, scheduling appointments, data entry, and social media management. With excellent organisational skills and communication, housewives can thrive in this role.
Freelance Content Writing Work From Home Jobs for Housewives
For those with a flair for words, freelance content writing offers a lucrative avenue. Crafting blog posts, articles, and website content for businesses can be both creatively satisfying and financially rewarding. Platforms like Upwork, Freelancer, and Fiverr connect writers with clients seeking content creation.
Online Tutoring Work From Home Jobs for Housewives
Sharing knowledge through online tutoring has become increasingly popular. Housewives can leverage their expertise in subjects like languages, mathematics, music, or art to tutor students virtually. Websites like Chegg Tutors and Tutor.com provide a platform to connect with learners.
Easy Apply for
Work From Home Jobs
Data Entry Work From Home Jobs for Housewives
Data entry is a straightforward job that requires accuracy and attention to detail. Companies often outsource data entry tasks to remote workers. Websites like Amazon Mechanical Turk and Clickworker offer data entry tasks such as Work From Home Jobs for Housewives individuals to complete from home.
Social Media Management Jobs for Housewives
With the rise of social media, businesses seek individuals who can manage their online presence. Housewives with a knack for social media can help create content, engage with audiences, and analyse performance, all while working from home.
Online Surveys and Market Research Jobs for Housewives
Participating in online surveys and market research is a simple way to earn money from home. Companies pay for valuable consumer insights, making this a flexible option for housewives. Websites like Swagbucks and Survey Junkie offer such opportunities.
Work From Home Jobs for Housewives as Customer Service Representative
Many companies hire remote customer service representatives to handle inquiries and provide support to customers via phone, chat, or email. Strong communication skills and a customer-centric attitude are key in this role.
Freelance Graphic Designing Jobs for Housewives
Housewives with a creative streak can venture into graphic design. Creating logos, marketing materials, and visual content for businesses allows them to showcase their artistic talents while earning an income.
Online Reselling Work From Home Jobs for Housewives
Utilising online platforms like eBay, Etsy, or even social media, housewives can start an online reselling business. This involves sourcing products at a lower cost and reselling them at a profit, requiring minimal investment to begin.
Read Also:
Top 10 Disadvantages Of Working From Home That Everyone Should Know
12 Tips to Help You Work From Home Successfully
E-commerce Store Owning for Housewives
For those interested in entrepreneurship, setting up an e-commerce store is a viable option. Platforms like Shopify and WooCommerce make it easy to start an online store, where housewives can sell handmade crafts, clothing, accessories, or other niche products.
The world of working from home is a realm of endless possibilities for housewives aiming to balance their domestic responsibilities with personal aspirations. These top 10 work-from-home jobs without investment present opportunities for housewives to channel their skills, passions, and interests into rewarding careers. By embracing remote work, they can contribute to their familys financial well-being while enjoying the flexibility that comes with working from home. The future of work is here, and housewives are at the forefront of this transformation, proving that its possible to have it all – a fulfilling career and a nurturing home life.
Differences Between Work-from-home and In-office Jobs for Housewives:
| Criteria | Work From Home Jobs | In-Office Jobs Jobs |
| --- | --- | --- |
| Flexibility | High flexibility in terms of work hours and location. | Moderate flexibility, depending on job and employer policies. |
| Commute | No commuting required, saving time and expenses. | Requires commuting to the office, consuming time and resources. |
| Work Environment | Can create a personalised, comfortable workspace at home. | Works within the designated office environment. |
| Child and Family Care | Easier to manage family responsibilities alongside work. | May require arranging childcare during work hours. |
| Costs | Minimal investment; mainly requires a computer and internet connection. | May involve transportation costs and work attire expenses. |
| Skills | Many opportunities for freelancing, online tutoring, content writing, etc. | Range of roles, from administrative to customer service. |
| Earnings | Earnings can vary based on skill level and workload. | Typically fixed salary or hourly wages. |
| Networking | Relies on virtual networking and online platforms for connections. | Provides opportunities for in-person networking with colleagues. |
| Job Security | Relatively dependent on demand for specific skills. | Steady employment under company policies. |
| Personal Growth | Offers opportunities to learn new skills and explore various industries. | May offer training and development programs. |
| Stress | Reduced stress due to lack of commute and ability to manage my own schedule. | May experience stress from commuting and adhering to fixed office hours. |
FAQs
Are you a housewife seeking flexible work opportunities that dont require an upfront investment? Heres a comprehensive list of frequently asked questions (FAQ) to guide you through the top 10 work-from-home jobs perfectly suited for you.
1. What are work-from-home jobs for housewives without investment?
These are remote job options that allow housewives to earn income from the comfort of their homes without the need for any initial financial investment.
2. Can I really find legitimate work-from-home jobs without investment?
Yes, there are plenty of legitimate opportunities available. However, its important to research thoroughly and be cautious of scams that might promise quick riches.
3. What skills are required for these jobs?
The skills needed vary based on the job. Some common skills include good communication, basic computer literacy, time management, and organisational skills.
4. Can I balance these jobs with my household responsibilities?
Absolutely. These jobs offer flexibility, allowing you to manage your household responsibilities while earning an income on your terms.
5. Are these jobs part-time or full-time?
Both part-time and full-time options are available. You can choose what suits your schedule and preferences.
6. What are some examples of work-from-home jobs for housewives?
Freelance Content Writing:
If youre good with words, you can write articles, blogs, or website content for various clients.
Virtual Assistance:
Provide administrative support to businesses remotely, handling tasks like email management, scheduling, and data entry.
Online Tutoring:
Share your expertise in a subject by offering online tutoring to students of all ages.
Social Media Management:
Utilise your social media skills to manage accounts and engage audiences for businesses.
Data Entry:
Inputting data into spreadsheets or systems can be done remotely.
Transcription:
Convert audio or video content into text form for various industries.
Online Surveys:
Participate in paid online surveys to provide valuable consumer insights.
Remote Customer Support:
Assist customers via phone or online platforms for various companies.
Graphic Designing:
If youre creative, offer graphic design services for businesses in need of logos, visuals, and more.
Online Reselling:
Sell products through online marketplaces without keeping an inventory.
7. How do I find these jobs?
You can explore job search websites, freelancing platforms, and online marketplaces to find opportunities that match your skills and interests.
8. Do I need any special equipment?
Most of these jobs require a computer/laptop and a reliable internet connection. Some roles like graphic design might require specific software tools.
9. How do I ensure payment without investment?
Choose reputable platforms that offer secure payment systems. Freelancing websites often handle payments through escrow, ensuring you receive compensation for your work.
10. Whats the first step to get started?
Identify your skills and interests, then research the job options that align with them. Create a professional online profile or resume and start applying or pitching your services to potential clients or employers.
Theres a world of opportunities for housewives looking to work from home without any upfront investment. By exploring these job options and tailoring them to your skills, you can embark on a fulfilling and financially rewarding journey from the comfort of your home.
Create Your Free Job Alert